Business Managers
---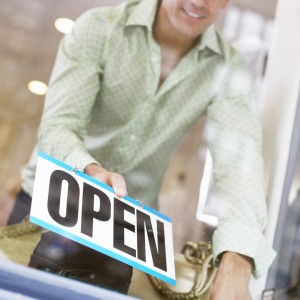 Is your time taken spent dealing with urgent issues instead of planning how to take the business forward?
Have you a list of things you want to change about how your business operates but no time to action it?
Do you need to expand your management team but can't afford to hire a full time employee just yet?
Do you need someone to handle a particular short-term project that takes up too much of your time?
So many companies have cut staff numbers in recent times that managers are simply trying to cover too many bases to be effective. If like them you've answered YES to some or all of these questions, read on to see how NG Management Services can help you.
Turn your To-Do List into your "Done List"
Every business manager we work for starts out with a list of what needs to be done to get to the next stage. We work in the business for just whatever time is needed to turn that to-do list into a "done list". Rather than advising a manager what he or she need to do we do what needs to be done.
The management services you might use are as unique as your business.
Part of Your Team
Many businesses have reduced staff in recent times and are reluctant to re-hire at management level even when things pick up. As a manager you may be busy filling gaps while you decide who you can afford to hire. Having a very experienced person for a short time will help you take time to make those important decisions about the future of your business. NG Management Services can put everything in place for the business to operate efficiently and then hand over to someone else with less experience (and a lower cost) who can do the work day-to-day.
Planning Ahead
You want information at your fingertips so you know what happening in the business but you don't want to spent endless hours gathering data. NG Management Services will put a straightforward easy-to-use system in place to:
track sales activities & forecast sales
match resources to workload
forecast costs & profit and manage cash flow & working capital
NG Management Services will sort out your planning and forecasting so that you have up to date reliable information to help you manage your business.
Helping You Do More
If time spent reacting to urgent problems eats into your day NG Management Services can help address recurring problems once and for all. You know where you're having problems but don't always have the time or resources to put it right. NG Management Services will look at what's not working and fix it so you can get more done with the resources you have, be more efficient and save time and money.
Managing a Once-Off Initiative or Project
Often a once-off initiative or project can transform your business but finding the time to manage it properly while you do your own job can be difficult. This can mean the project takes too long to finish, isn't done well or gets put off indefinitely. NG Management Services can work in your business to manage and deliver the results you need. Examples of projects undertaken are
new software implementation
moving or upgrading premises
bid preparation & customer presentation
getting your business ready for public sector procurement opportunities
improving or revamping your company profile
grant  / funding application
customer workshops and seminars
For a free, no obligation review of what you need done and what NG Management Services can do for you call Nuala Greenan on 087 1609600 or send us a mail